Ingenieure beraten + planen
Meine Mediatec service spectrum
Independent engineer team since 1992
Based on close communication with clients we develop economical, customized solutions – from the very large amount of the newest communication technology – in the areas such as media technology, business communication, stage technology, electroacoustics and many further. We are active not only in Stuttgart region, but also Europe-wide. Benefit from our over 30-years' experience.
We supervise our projects professional and competent in accordance with HOAI (official in Germany) and SIA (official in Switzerland) in all service phases. From primary assessment through simulation, planning and tender to building supervision we are specialized in congress building, conference center and exhibition hall as well as logistics building, research building and healthcare building.
The reasons that our customers recommend us
1. Independence/ Neutrality
We work independently from manufactures and we are not bound with anybody for tenders
2. Cost/ time predictability
A legal (official from authority) tender, the most modern Project management software as well as one of the largest databases in our field ensure the most optimal cost and time predictability.
3. Employee qualification/ training
Through constant vocational- and further training our employees remain consistently competent and represent the present state of the art in the terms of the technology used.
4. Commitment/ flexibility
Over the entire duration of the project we communicate constantly with our clients and all relevant project members. We have thus been able to, immediately react to the resulting changes and requirements.
The best support with "Meine Life Cycle" ...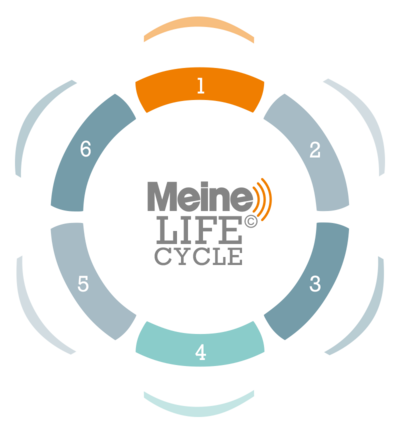 1.
Project launch
) Requirement analysis
) Costs estimate
) Simulations
2.
Conclusion of the contract
) Concept/ planning
) Tender / Contracting
) construction supervision
3.
Handover phase
) Operation concept
) Employee strategy
4.
The first year
) Facility Management
) 24h Hotline
5.
The second year
) technical support of periodic inspections and acceptance testing
) Quality control
6.
The tenth year
) Return/ uninstallation
) Purchase consulting
) Equipment utilization

We do sell no products, but rather design media technology, which you indeed need!